Gentle & Seamless Alignment
Invisalign clear aligners gently shift your teeth into alignment without needing metal braces. Invisalign's defining characteristic is its transparency, offering a comfortable treatment that doesn't interfere with your beautiful smile.
By precisely measuring your teeth and crafting your aligners to meet your goals, we can use Invisalign to give you the healthy, beautiful smile you've been looking forward to. Get in touch with us to learn more about Invisalign today.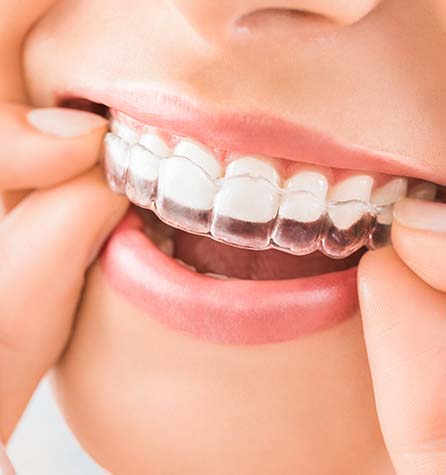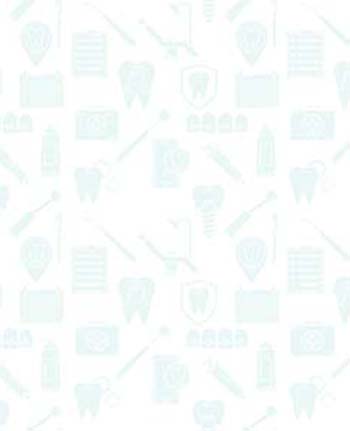 How Does Invisalign Work?
After deciding Invisalign is right for you, we scan your teeth to create a 3D model, which becomes the template we use to create your aligners. We map precisely how you want your smile to appear and ensure each part of your aligners work to achieve that goal.
Every 6–8 weeks, we'll meet to give you a new set of aligners that continue shifting your teeth once your old ones have done their job. Many patients see results in as little as 6 months, but Invisalign's impact depends on your unique condition. Rest assured; we'll work closely with you to make adjustments when needed and help you achieve your dream smile.
Is Invisalign Right for You?
To decide if Invisalign is right for you, we first assess your condition and its severity. If your case is straightforward, Invisalign is likely a good choice for you. Invisalign can be an effective way to treat dental conditions such as:
Overbites
Underbites
Crossbites
Crowded teeth
Gap teeth
Misaligned teeth
It's crucial that you honestly self-assess your oral hygiene habits and commitment. Are you dedicated to wearing your aligners properly for a set number of hours daily? Can you care for your trays, keeping them clean to avoid complications? If you answered yes, Invisalign is likely right for you.
Learn More About Invisalign
The most effective way to learn if Invisalign is right for you is by seeing us for a full assessment. We'll work closely with you to uncover the solution that works best for achieving your dream smile. Get in touch with us to book an appointment today.
Our Location
Find us right in Newton Town Centre off 138 Street! Plenty of parking is available, just pull in and find your space. We're looking forward to seeing you!

Our Address
#151 7135 138 street

Surrey

,

British Columbia

V3X 0J7
Hours of Operation
Monday

:

10:00 AM

–

6:00 PM

Tuesday

:

10:00 AM

–

6:00 PM

Wednesday

:

10:00 AM

–

6:00 PM

Thursday

:

10:00 AM

–

6:00 PM

Friday

:

10:00 AM

–

6:00 PM

Saturday

:

10:00 AM

–

4:00 PM

Sunday

:

Closed
Book Appointment